Page last updated: 6 February 2017 (website last updated: 6 February 2017)
Welcome to the Waxbill Finch Society's website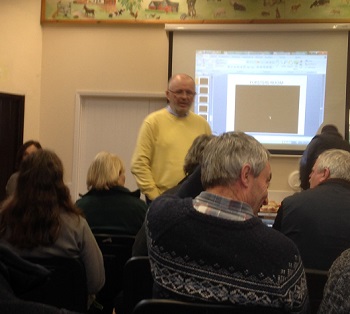 South-East Branch meeting (05 Feb 2017)
The Waxbill Finch Society was formed in 1991 with the following aims:
To encourage the breeding of Estrildid Finches (Waxbills, Munias, etc.)
To share information about proven breeding and feeding methods
To help members locate, exchange, purchase or sell stock
To build up stocks of captive-bred birds
To assist members to contact one another at Branch Meetings or by telephone
This website is therefore designed both to promote our society and to help it achieve these aims. We also hope it will encourage potential members to develop an interest in these marvellous birds.
2016 WFS members' breeding returns: 31 January 2017 deadline
Members have now been sent their breeding returns form in the Winter edition of The Waxbill.
Birds recorded should be those that fledged between 01 January and 31 December 2016. Members are urged to send their returns to Neil Bickell before the closing date of 31 January 2017.
Members who joined since 01 January 2016 are eligible for the Top New Member award.
Forthcoming Waxbill Finch Society meetings
2017
Branch
05 February 2017 (Sunday)
South-East Branch meeting - Great Hallingbury Village Hall, Church Road, Great Hallingbury, Essex CM22 7TY (5 mins from M11 Jnct 8 - Stansted Airport)
Doors open 11:00am
Guest speaker: Luigi Montini from Italy who will be giving a presentation on keeping and breeding his birds.
26 February 2017 (Sunday)
Northern Branch meeting - Bramley Village Hall, South Yorks S66 2SA (5 minutes from M18 Junction 1).
Hall open: 11.00.
Guest speaker will be Libby Harrison from Retford Poultry partnership who will be talking about avian health.
All meetings
Visit our branch meetings page for all the details.
WFS Facebook page

The Waxbill Finch Society also has its own closed group on Facebook. Access the site through the banner above.